Dear Spirit of Grace,
"2018" – Welcome to a New Year Spirit of Grace!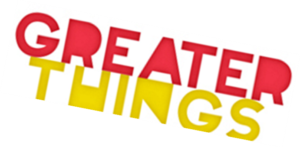 'Greater Things' really jumped out to me from the gospel last Sunday as having important significance for Spirit of Grace for this upcoming year.
In John 1:43-51, Jesus described to Nathanael who he was and that had such a great impact on Nathanael — to be seen and known and understood by Jesus — that he exclaimed 'Wow, you are Jesus – the Son of God' and Jesus said back to him (paraphrasing of course) – 'yeah, I know you and love you and when you follow me and you will see even GREATER THINGS than this experience right now!
This year ahead is also about seeing GREATER THINGS – when we are connected to Jesus, and when we use eyes of faith to see and experience life, then we are part of the GREATER THINGS God is always doing in, with and among us.
2018 marks the 10th Anniversary year of Spirit of Grace! – Can you believe it?  What a year ahead for GREATER THINGS.  Together with the council, we've themed this "The Turn-Around Year" – a year to jump into ministry in new ways (stay tuned!); a year to launch worship in a new facility shared with Plato Academy @ 8812 Old County Road 54, a year to become financially balanced and move into greater and greater experiences of mission, just a few are listed below:
Lent, of course, is around the corner – the season of the church year to reflect, review, re-access and perhaps also re-connect in a fresh or deeper way with who Jesus is and what difference that makes in our lives and in our world – Lent is the focused opportunity to have that 'Nathanael Experience.'
Easter Celebrations will include Sonrise Worship at Gulf Harbors Beach! – as well as worship at the North Campus and, currently, progress is clipping along to have our 1st worship service in the newly opened worship/event center at 8812 Old County Road 54! – GREATER THINGS!!!
ELCA Youth Gathering is upcoming in the very end of June/first of July – 8 youth/young adults from SoG are going to Houston – they will experience GREATER THINGS of faith active with 30,000+ youth their own age, serving, singing, playing and growing.
With gratitude to God for all the GREATER THINGS that are underway – Jesus, let us see you clearly and be known by you through these greater things!
See you in worship,
Pr. Rita Gardner Tweed, Lead Pastor,
Spirit of Grace Lutheran Church