Hello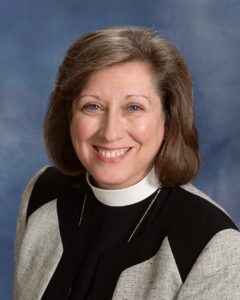 Hurricane Survivors!
And Survivors you are!  Everyone had to determine their safe place location to 'weather the storm' and everything had to be secured or brought inside. Many SoG folks headed out of the state. Quite a few went to evacuation shelters! Many stuck it out in their homes with hurricane shutters, extra    water, extra food, batteries or a generator. Everyone I talked to was praying mightily for all in this storms path.  The North       campus was secured as much as possible with the playground sails taken down, a gutter fixed and the musical instruments & a/v equipment all covered.
It was so good to get re-united in worship the weekend after the hurricane. Thankfully the losses in our area were minimal in relation to how hard hit were other parts of the state, the islands and Puerto Rico. Three, at least, of our SoG folks were with their Assisted Living &/or Nursing Home patients putting in 21 hour+ days/nights throughout the storm transporting people to safe shelter in a different area of the state and back again. One of our 90+ year olds who lives in an 8 story building helped 4 other seniors navigate the stairs to get to safety in their building. Several of you joined together in evacuation shelters, some with pets, or helped someone get to or stay in a shelter. There were many, many stories of faith in action before, during and after Hurricane Irma.
Those of us less affected by the hurricane are blessed to be a blessing to those needing to recover and rebuild. To give to Hurricane Response through the ELCA Lutheran Disaster Response go online to www.elca.org/ldr   Remember, 100% of donations go to on the ground response – the administrative overhead is the lowest through the church – Be the church together through Lutheran Disaster Response.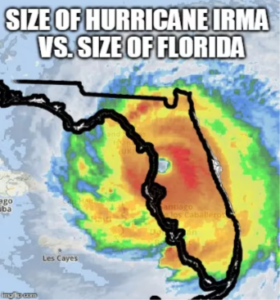 Hurricane Irma was the impetus for the SoG Disaster Response Plan – Many thanks to the leaders below, who quickly agreed to be contacts for about 12-15 households to see how folks made it through the storm and who needed help. They all reported to me throughout the week – I'm thankful for your leadership and the multiple efforts you made to reach folks after the storm. This was a quickly assembled plan to be followed up by a more thoroughly constructed plan of neighborhood teams with a neighborhood captain.  Deb has been working on plotting the locations of our congregation's homes with the use of MissionInsite so that neighborhood(s) teams can be formed.  If you are willing to serve as a Neighborhood Captain for the SoG Disaster Response Plan – please let me know!
See you in Worship with grateful hearts,
Pr. Rita Gardner Tweed,
Lead Pastor, Spirit of Grace