Dear Congregation & Friends,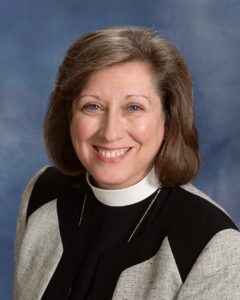 Where does the phrase "and a child shall lead them" come from & what does it mean?  It comes from Isaiah 11:6 – the verse says the lion shall lie down with the lamb, meaning that those in opposition to one another will come together and that the child shall lead them in the way of peace; that peace between individuals, strangers, parties, neighbors, countries can bridge our differences and lead us to finding common ground while not losing who we are – the lion remains a lion, the lamb remains a lamb, but they are brought together in the way of peace.
I've used this phrase, "and a child shall lead them" with a different meaning that actually stretches beyond the scriptural context – maybe you have, too.  I've used this phrase when a child says or does something with 'wisdom beyond their years' that can inspire us adults.  I've used it as a reminder for us to be open to the presence of and insight of children among us, as well as those with a child-like spirit among us – they can lead us and teach us with freshness and fresh eyes.  Well, even remembering that it's a stretch beyond Isaiah's writing, maybe we can still be inspired by the children and child-like spirits in our midst – they can refresh & inspire us – as with this story below that really happened during worship at Spirit of Grace:
One of our folks shared:  "As the ushers we're collecting the offering, one of our SoG children who was sitting beside me, reached in his pocket and pulled out a crumpled dollar bill.  He looked up at me and said, "May I give this?"  "Of course," I replied.  He hopped down from his chair and followed the usher to the last row.  He reached up and put his crumpled dollar bill in the offering plate, and turned around with this big smile beaming over his face.  When he got back to his chair next to me, I gave him a hug and told him how much God loves him and his generous heart.  It came to my mind, if only we could give as joyfully as a child.
In November, we will look again at what it means to "Live Generously" and share with joy our tithes and offerings to God.  . . .and a child shall lead them.
Living Generously with You,
Pr. Rita Gardner Tweed, Lead Pastor
Spirit of Grace Lutheran Church