Coffee & Smoothie Bar—Sundays, 9:30-10:30am @ SoG North- The Youth will be making coffees (hot & iced) along with 2 flavors of smoothies (protein powder available) for donations. Help send the kids to the youth gathering & camp next year. They will be using the Fair Trade Coffee from Lutheran World Relief. You may also purchase coffee to make at home.
Confirmation Meeting—Sunday, September 24, 4pm @ SoG North—Parents and kids (entering 7th grade and older) this meeting will explain more about the Confirmation process and expectations. Please RSVP to Pastor Rita, tlprrita@soglutheran.org
Youth Group Meeting –  Sunday, September 24, 5pm @ SoG North This is a meeting for the Parents and kids wanting to participate in weekly youth group.
NEW Women's Monthly Bible Study – Starting Saturday October 7th 10am @ SoG North This bible study meets monthly on the 1st Saturday of the month and is open to ALL SoG Women & their guests. We'll be using the bible study from the Gather magazine. Bring your magazine with you or pick one up in the Narthex (or entry way at Dobies or Sportsplex). The first study will be on The Creed. Also bring your bibles.
Confirmation & Reformation Sunday – Sunday, October 29 Two of our youth will be confirmed and watch for Reformation Celebrations coming soon.
Order your Reformation Shirt! Order forms available at the church office.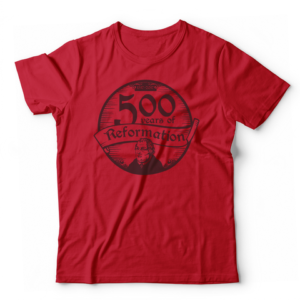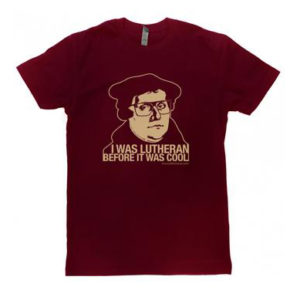 Keep Calm is available in Red or Grey & Size SM-XXXL
500 Years of Reformation available in Red ONLY & Size Sm-XXXL
Cool Lutheran is available in Cardinal or Cool Blue & Size Sm-XXXL
View all of this 9-24-17 Announcements here.
View the Wired Word weekly bible study here.